Best adapted for disabled European city in 2013 recognized Berlin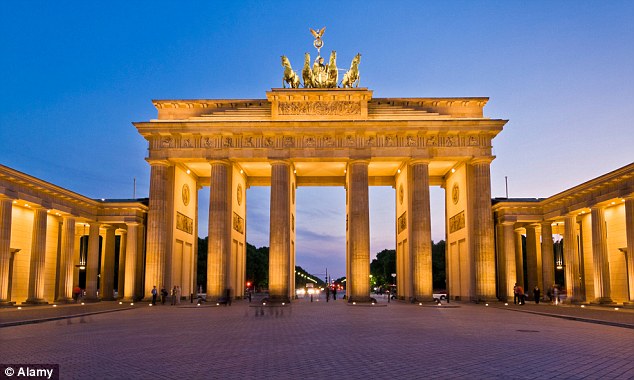 For the sole responsibility of the European Commission Vice-President Viviane Reding, the year 2013 is best suited for disabled European city awards were presented Berlin.
The award is given for a comprehensive, strategic approach to the city of Berlin design for all residents. Commission and the European Disability Forum organized by the tender was awarded during the annual Brussels, the European Day of Disabled Persons mentioned in the conference. Prize aims to encourage cities to share experiences and make everyone better.
"People with disabilities still face too many obstacles in everyday life, but such cities as Berlin leads the way on how best to adapt to all conditions of life, – said the sole responsibility of the European Commission Vice-President V. Reding. – This area offers companies new opportunities and may actually encourage innovation and economic growth. That's why the better conditions for adaptation is one of the EU's overall strategy for disability purposes, which is why we hold the Act on the availability of proposals which intend to submit to next year. "
Jury selected for the Berlin strategic, inclusive disability policy, which in the past in two divided city invested a lot in terms of better adaptation and removal of obstacles for the disabled. The jury identified the Berlin transport system and better investment in terms of the accessibility of the restoration projects. Berlin Comprehensive approach to better conditions for application are reflected in all areas of urban policy and is widely supported by decision-makers.
Other finalists:
Nantes (France) was evaluated for a comprehensive approach to all the customized and urban design for a wide range of information about the daily conditions of disabled campaigns. Nantes invest in designers and architects teaching and dialogue with people with disabilities so that they can meet and develop joint projects.
Stockholm (Sweden) chosen for all the proper long-term, inclusive approach. Project Vision Stockholm in 2030 goal – a city where 30 percent. occupies the central part of the water, turn all adapted to live in a world-class city. As a good example is adapted for disabled pedestrian crossings and public toilets, as well as playgrounds, which are adapted for disabled children and their parents.
As shown by the new European Commission survey published in the preparation of 3 December. minėsimai European Day of People with Europeans strongly believe that people with disabilities should have full-fledged members of society (see IP/12/1296).
Background
Availability is defined as the possibility of people with disabilities on an equal basis with others, to the physical infrastructure, transportation, information and communications technologies and systems, and other facilities and services.
The annual best-on accessible European city honors for the third time. The first prize went to the Spanish city of Avila (IP/10/1641), the second – the Austrian city of Salzburg (IP/11/1492). In addition to the winner and three finalists in this year, the jury identified and the following cities:
Pamplona (Spain) – accessibility for the urban environment and sustainable environmental policy. Pamplona has developed a four-year-old local infrastructure, including the Old Town infrastructure renovation plan: lower the sidewalks, equipped with features designed playgrounds and older people to exercise adequate parks, overcome the hard to reach areas of the city helps ramps, elevators, pedestrian bridges.
Gdynia (Poland) – for continuing efforts to adapt public transport for disabled people: disabled people have adapted 97 percent. buses and 58 per cent. trolley. The city also has introduced a system of information, according to the information and signposting the braille pillars and informative panels wheelchair accessible.
Bilbao (Spain) – for information and communication technology (ICT) for disabled people, such as hearing and speech-impaired individuals provided information telephone service, public buildings equipped with simultaneous translation terminals, in order to remove background noise and hearing aids to improve the people who use the services used for induction loop.
Talagtas (Ireland) – for a variety of innovative services that aim – to improve the city's people with disabilities, including older people's quality of life. Examples – repairing streets and sidewalks within 48 hours service, information service, handicap accessible hiking trails, sorting facilities and libraries, low vision can read books in different formats.